2014
Maarten is a versatile table system with multiple heights, shapes and sizes to fit any spatial requirement. A flexible table collection for offices, hospitality areas or collaborative spaces.
The regular height table has the option of including casters on its legs for extra dynamism and the low version makes a great coffee table for living rooms and waiting areas.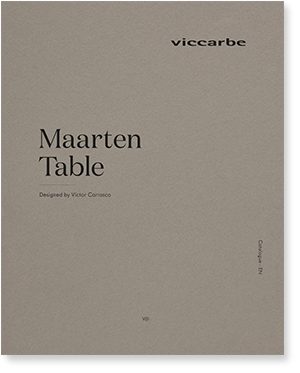 View catalogue
Born in Valencia (Spain) in 1974, Victor Carrasco began his professional career after graduating Cum Laude in Industrial Design Engineering at the Polytechnic University of Valencia.
Shying away from trends and fads, he has developed and positioned international brands with remarkable added value, thanks to his passion for synthesis, sustainable growth and his pragmatic vision of the future.
Projects