2014
Table system is based on a technical minimalist leg solution that does not need a structure and can be attached directly to the table top.
Having no structure and a table top thickness of just 5 mm it acquires great visual lightness.
There are endless uses, finishes and formats with this innovative system.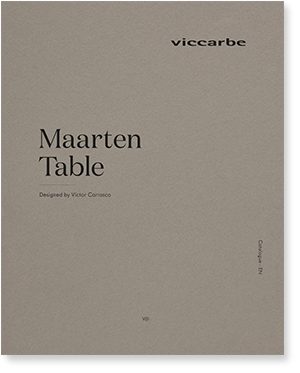 View catalogue
Born in Valencia (Spain) in 1974, Victor Carrasco began his professional career after graduating Cum Laude in Industrial Design Engineering at the Polytechnic University of Valencia.
Shying away from trends and fads, he has developed and positioned international brands with remarkable added value, thanks to his passion for synthesis, sustainable growth and his pragmatic vision of the future.
Projects