Wooden chair with a comfortable and enveloping design, as light in terms of materials as it is resistant to aging. Its sinuous shapes keep intact a style capable of reminiscing mid-century designs.
Its balanced proportions makes Ears a perfect option for different collective and private areas: meeting points, restaurants, auditoriums, waiting rooms, educational spaces and offices.
Available in many finishes and with the option of adding an upholstered cushion to the seat for extra comfort. Find the best chair for your project with our Configurator.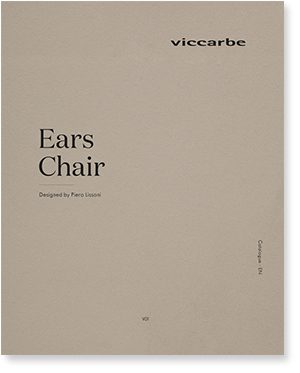 View catalogue
Piero Lissoni has studied Architecture at the Politecnico di Milano and on graduating in 1985, he begins collaborating as designer and Art Director with furniture manufacturers Boffi, Living Divani and Porro.
In 1986 together with Nicoletta Canesi, Piero Lissoni opens the studio Lissoni Associati; in 1996 they create Graph.x to develop graphic projects.
The work of the studio embraces architecture, graphic and industrial design projects, ranging from furniture, accessories, kitchens, bathroom and lighting fixtures to corporate identity, advertising, catalogues and packaging. Interior design projects include hotels, showrooms, trade stands, private houses, shops and yachts.