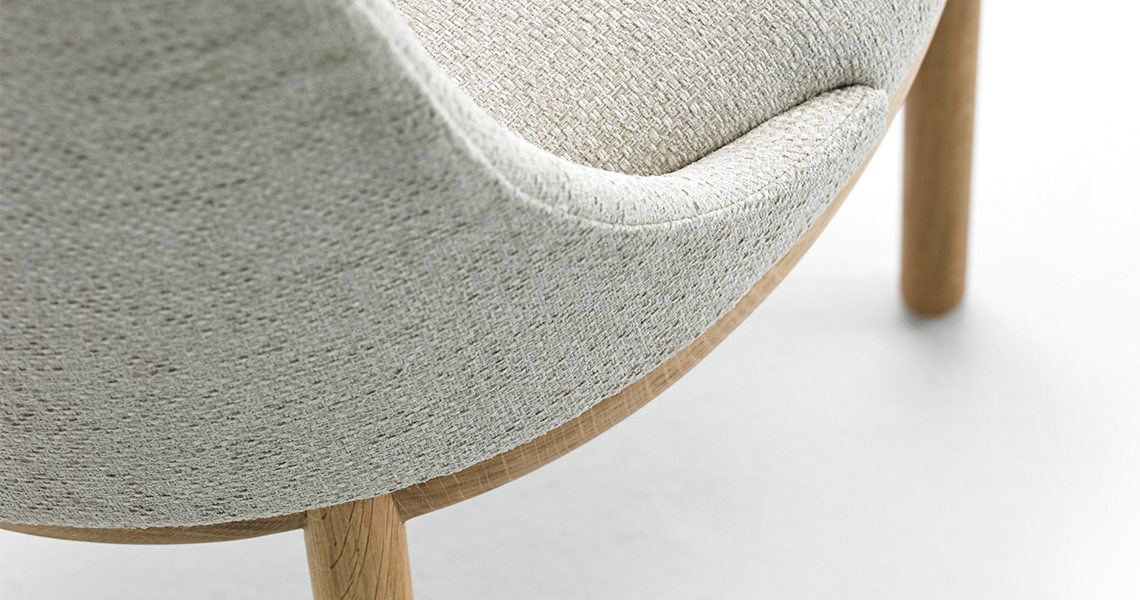 We are present in more than seventy countries. Our production is carried out in Spain under the environmental certification ISO 14001 and ISO 9001. Our products are ANSI BIFMA and UNE certified, with a factory warranty of 5 years.
Viccarbe has a demanding environmental certified project fruit of our total commitment to the sustainable manufacturing program. We use PEFC certified wood in all products indicated.
Quality Certifications
ISO 14001
Spanish | English | French | Italian | German
ISO 9001
Spanish | English | French | Italian | German
Indoor Warranty
Viccarbe guarantees the product quality throughout all its manufacturing process and all products components when have had an adequate use for their specific characteristics.
Defects caused by negligence, knocks, inadequate cleaning products or climatic changes are not covered, neither changes caused by the environmental conditions.
The warranty is valid for 5 years from the date of the invoice of Viccarbe. During the term of the warranty, the holder thereof shall be entitled to at least:
a) Total repair free of charge of the manufacturing defects and of the damaged resulting therefore.
b) In the event of unsatisfactory repairing and the object failed to be in optimum condition to fulfil the use on which it was indented, the holder of the warranty shall be entitled to either the replacement of the object purchased by another product of identical characteristics or a full price refund.
*
The Viccarte collection edits artistic furniture pieces without pressure or market requirements. Viccarte does not edit furniture pieces but sculptures so its use must be careful since they are not subject to tests of severe use, stability, etc. 
Therefore Viccarbe is not responsible for damages of the piece or to third parties for an improper use.
Outdoor Warranty
This product is suitable for controlled outdoor use, preferably under a porch or deck.
However, it is not recommended for environments or climates with extreme cold, heat or humidity, nor for marine environments, or exposure to salt or salt water.
For better preservation of the product, it is advisable to clean and maintain it regularly, as detailed on our website, as well as to cover it with the protective cover during long periods of non-use or severe weather conditions. If it is not possible to cover the product, store it properly in a place that is protected from the outside and adverse weather conditions.
The warranty period for this product is two years from the invoice date.
The warranty does not cover defects caused by wear and tear or natural degradation of the materials or components of the product due to the passage of time, including loss of color or changes in texture or scratching of the materials, nor those resulting from modifications or repairs, use, handling, operation, cleaning and/or maintenance that are incorrect or that do not follow the product data sheet, nor, in general, those defects due to external causes or causes beyond Viccarbe's control. It will not cover damage caused by acts of God, force majeure or polluting atmospheric agents.
The warranty only covers the replacement or repair of the product or parts of the product that may be defective, but it does not cover the labor, travel and subsistence costs incurred in the application of the said product.
Under no circumstance shall compensation be paid for consequential damages or costs arising from interruption of use of the product (loss of profit).
The above warranty conditions are deemed to be in lieu of and exclusive of all other conditions or warranties provided by law.
General maintenance
Wood
We recommend using a cloth or cleaning products for natural wood. Avoid using products containing solvents and/or alcohol.
Satin Paint
For dry dirt (dust), use a damp cloth. For greasy/oily stains (fingerprints), wipe with a sponge with water and dishwashing liquid. Rinse with a damp cloth. Avoid using products containing solvents and/or pure ethyl alcohol.
Aluminium-metal-glass-melamine-plastic
We recommend using normal cleaning products for delicate surfaces. Alcohol, solvents and abrasive agents must be avoided.
Marble
Regular maintenance should be performed using a cloth dampened with warm water. To remove stains caused by liquids and/or greasy substances, use a cloth to absorb the dirt and wipe the surface with a cloth dampened with warm water. Solvents and detergents must be avoided.
Leather
Proper care and maintenance is vital to maintain your leather furniture in prime condition. Do not expose to direct sunlight or other sources of intense light (including spotlights). Do not place near direct heat sources (radiators, fireplaces, etc.).
For regular maintenance, dust periodically with a soft cloth or vacuum cleaner brush. If necessary, wipe with a dampened soft cloth or sponge. For spills, blot excess liquid immediately with a damp sponge until complete removal. Wipe the entire area around the stain with a damp sponge without rubbing the surface.
Solvents or alcohol must be avoided, as they can alter the appearance of leather permanently. For tough stains, use specific leather cleaning products and follow the instructions.
For the proper maintenance of your leather furniture, use a leather cleaner/dressing at least twice a year on the entire surface.
Surrounding area should then also be wiped with a slightly damp sponge: never rub too hard.
Never use solvents or alcohol which alter the appearance of the leather permanently.
In the event of particularly stubborn stains, use leather cleaning products, following the specific instructions attached to the actual products.
Use detergent/lubricant products at least twice a year on all surfaces to maintain the leather in its proper state.
Maintenance of upholstery
Procedure to remove stains on fabrics
Stains must be removed immediately by blotting the stain with a clean white cloth; remove the dirt using a knife or spoon if necessary.
Reduce the stain by working from the outer edge towards the centre, in order to avoid ring marks. Act in accordance with the instructions below, using a white piece of absorbent fabric below the stain. If using a solvent, do not apply directly onto the stain but on a clean white cloth. After applying the stain remover, remove with a clean white cloth.
Coffee, tea, chocolate, candy, blood, eggs, urine, beer, cosmetics
Dab with lukewarm water, cleaning as much off as possible, wash the area with mild soap. If the stain remains, dab with a small quantity of diluted ammonia (5%) with ethyl alcohol (90°).
Liqueurs, alcohol, drinks, wine
Dab with water and diluted or liquid detergent, then wash with mild soap.
Ballpoint ink, shoe polish, chewing gum
Dab with a piece of absorbent fabric soaked in ethyl alcohol 90° or turpentine oil (mineral or organic spirits).
Grass stains, vegetables
Dab with lukewarm water, wash the area with mild soap.
Jam, syrup, fruit juice
Sponge with lukewarm water, wash the stained area with mild soap. If the stain remains, use ethyl alcohol (90°).
Oil, grease
Dab with trichloroethylene or perchloroethylene, or with a dry stain remover.
Maintenance of cushions
For the maintenance of cushions, these should be plumped up and ventilated frequently in order to move and distribute the filling material evenly and allow air to re-enter. Where possible, invert the position of the cushions, replacing the most used with the least used.