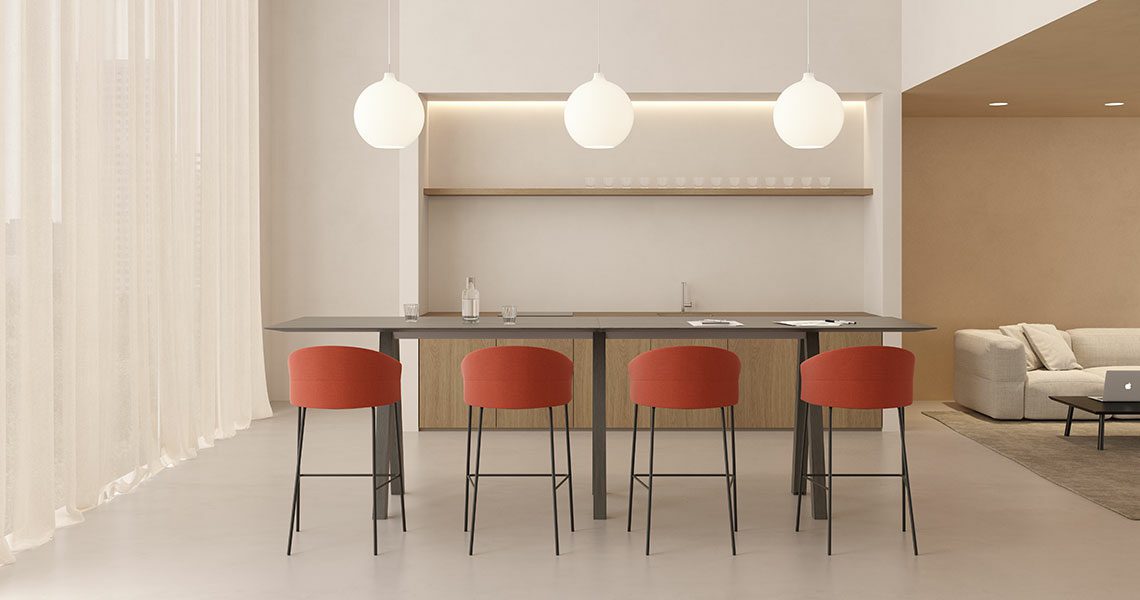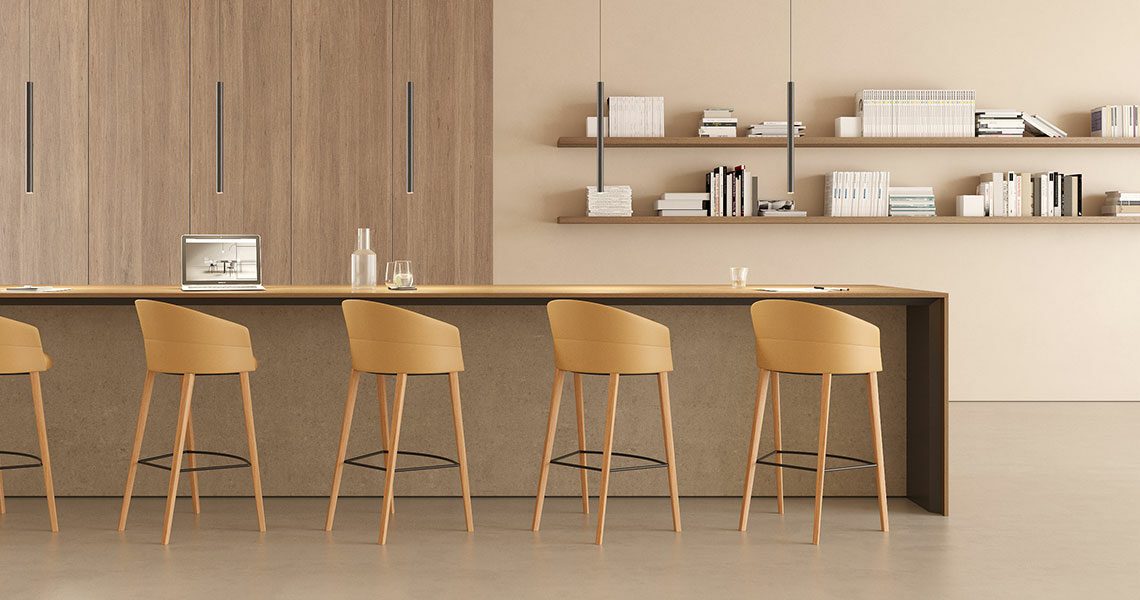 Upholstered stool with a soothing shape, generous seat, and enveloping design. Designed by Ramos & Bassols, the collection is inspired in an elegant crystal glass. Its surrounding, rounded and extra wide seat brings comfort to collaborative spaces, hotels, bar areas, and kitchens, making users feel at ease.
The stool comes in a wide range of bases: swivel and fixed, in wood and in metal, and in counter or bar height as well. Many upholstery finishes are available to fit easily in any space.
Find the perfect Copa stool for your project with our Configurator.
➝ Get a quote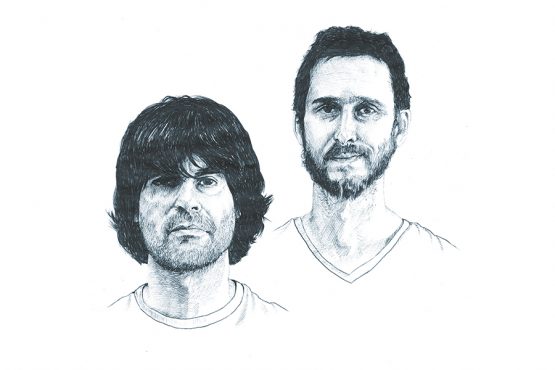 After several years of experience in diferent fields such as urban furniture, tableware, lighting and office furniture, etc… David Ramos and Jordi Bassols have created in 2004 Ramos + Bassols studio.Based in Barcelona, they offer a personal view on contemporary design."We always search the balance between form, function and aesthetics in our products".