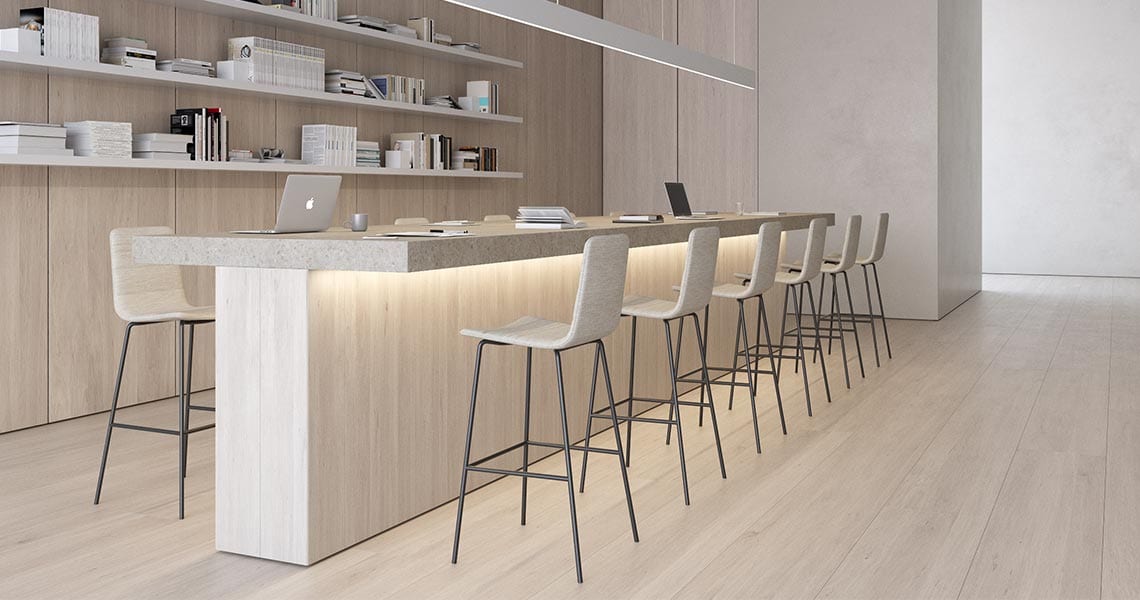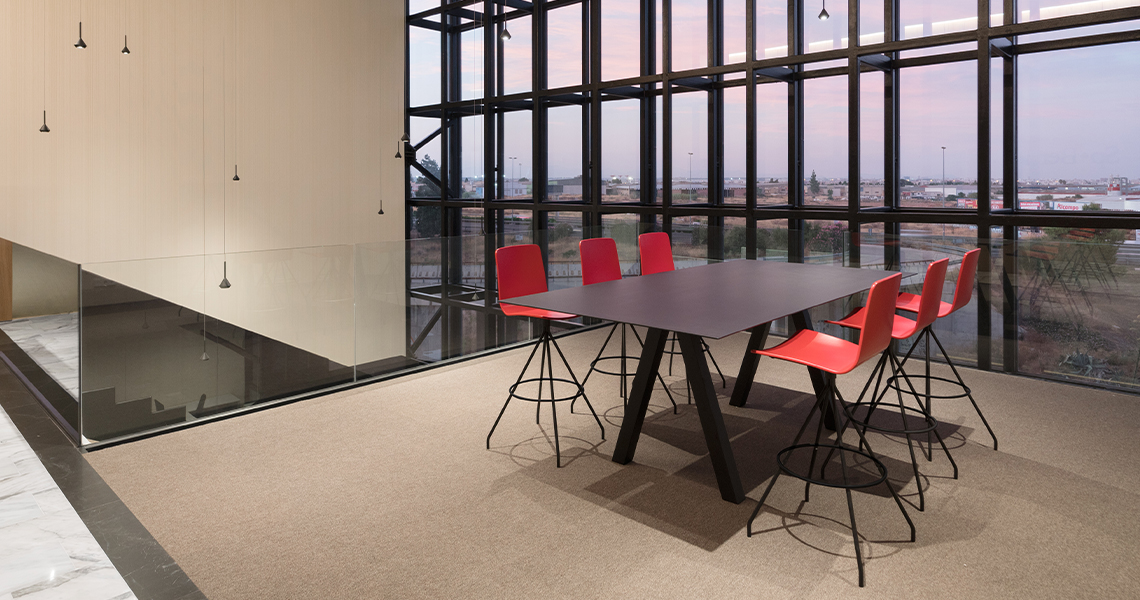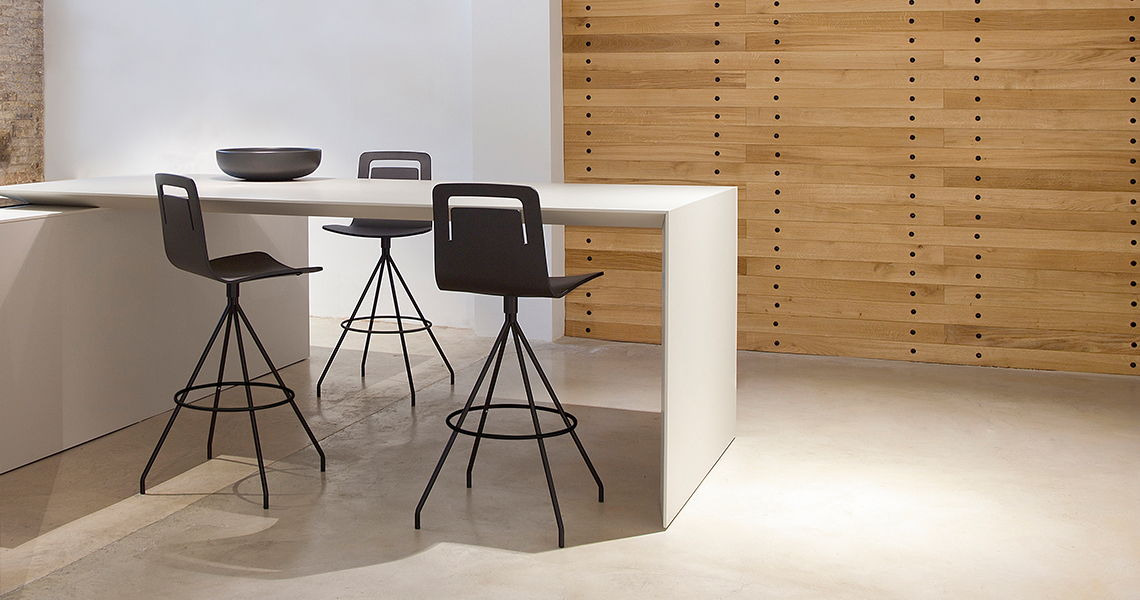 Klip Stool
By Víctor Carrasco
2014
A plywood oak stool with the finishes from our collection. Optional cushion upholstered in fabric or leather.
Its name is a reference to the slot in its back, which serves both as a handle for moving it easily and as a support to hang handbags.
Klip is available in many different base and seat options that can be adapted to different environments and establishments.
Born in Valencia (Spain) in 1974, Victor Carrasco began his professional career after graduating Cum Laude in Industrial Design Engineering at the Polytechnic University of Valencia.
Shying away from trends and fads, he has developed and positioned international brands with remarkable added value, thanks to his passion for synthesis, sustainable growth and his pragmatic vision of the future.