Maarten low table, designed by Víctor Carrasco, es reivented for outdoor. This sutble low table is the ideal complement for collaborative spaces, offices, hotels but also homes. A light low table which facilitates interaction and work in outdoor spaces, acting as a comfortable support in team meetings.
Available in multiple shapes, finishes and colors, Maarten low table adapts with ease to any space.
Includes electrification options.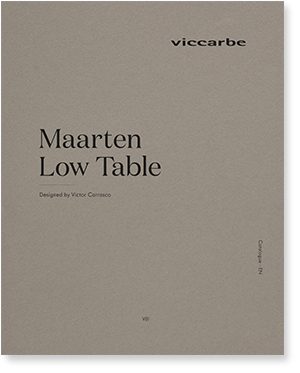 View catalogue
Born in Valencia (Spain) in 1974, Victor Carrasco began his professional career after graduating Cum Laude in Industrial Design Engineering at the Polytechnic University of Valencia.
Shying away from trends and fads, he has developed and positioned international brands with remarkable added value, thanks to his passion for synthesis, sustainable growth and his pragmatic vision of the future.