2011
This modern armchair adds flexibility and dynamism to collaborative spaces. Penta makes the perfect guest chair, with the right amount of comfort combined with a very special design. Designed by Toan Nguyen, Penta is a great designer arcmchair for meeting rooms, reception areas and hotel lounges, among others.
Penta exists with fixed or swivel base.
Now available a curated selection of fabrics available as standards, stocked in Spain, for the fastest delivery under our fast track program.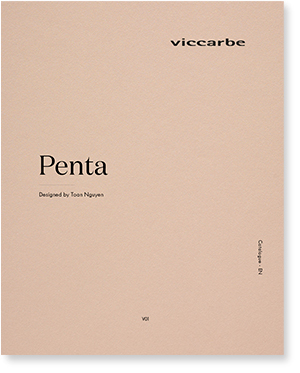 View catalogue
For Toan Nguyen design is a discipline intimately bound up with the object, in the traditional sense of the term. Priority is given to physical relationships with users—to them sitting, washing, lighting, etc. Displaying an immediate sense for meaningful utilization, precedence is accorded to intelligible forms and optimized manufacturing processes, without, however, ever neglecting the sensuality of materials and the emotional impact of the object.
Projects