2012
Upholstered collaborative stool, ideal for offices, collaborative spaces and homes. The smooth outlines of its silhouette embrace the back properly, achieving long-lasting comfort. A versatile stool with an iconic aesthetic that brings character into any room.
Maarten stool is available in different upholstered finishes and bases, some of them swivel. Includes the option of wooden, metallic, or upholstered arms.
Find your Maarten stool of choice with our Product Configurator below.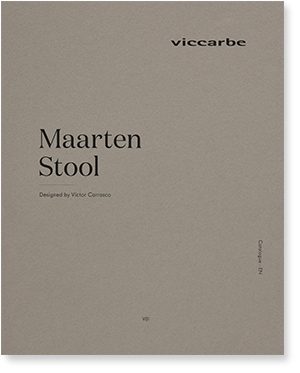 View catalogue
Born in Valencia (Spain) in 1974, Victor Carrasco began his professional career after graduating Cum Laude in Industrial Design Engineering at the Polytechnic University of Valencia.
Shying away from trends and fads, he has developed and positioned international brands with remarkable added value, thanks to his passion for synthesis, sustainable growth and his pragmatic vision of the future.