2017
Innovative system of modular sofas designed by Piero Lissoni. Season sofa allows multiple combinations to foster collaboration in all its means. The versatile sofa has an almost sculptural feel, bringing the lounging experience to the next level. A great piece for waiting areas, break rooms and lounging spots in offices, hotels, airports, retail stores and educational centers.
Season sofa is available in multiple finishes. Includes an optional technical band at footrest height, making it more durable and resistant to hard use.
Now available a curated selection of fabrics available as standards, stocked in Spain, for the fastest delivery under our fast track program.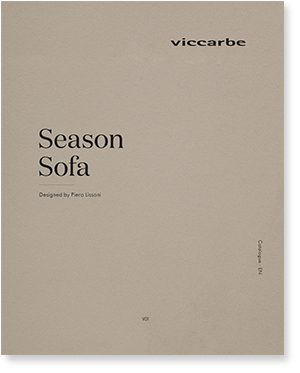 View catalogue
Piero Lissoni has studied Architecture at the Politecnico di Milano and on graduating in 1985, he begins collaborating as designer and Art Director with furniture manufacturers Boffi, Living Divani and Porro.
In 1986 together with Nicoletta Canesi, Piero Lissoni opens the studio Lissoni Associati; in 1996 they create Graph.x to develop graphic projects.
The work of the studio embraces architecture, graphic and industrial design projects, ranging from furniture, accessories, kitchens, bathroom and lighting fixtures to corporate identity, advertising, catalogues and packaging. Interior design projects include hotels, showrooms, trade stands, private houses, shops and yachts.
Projects