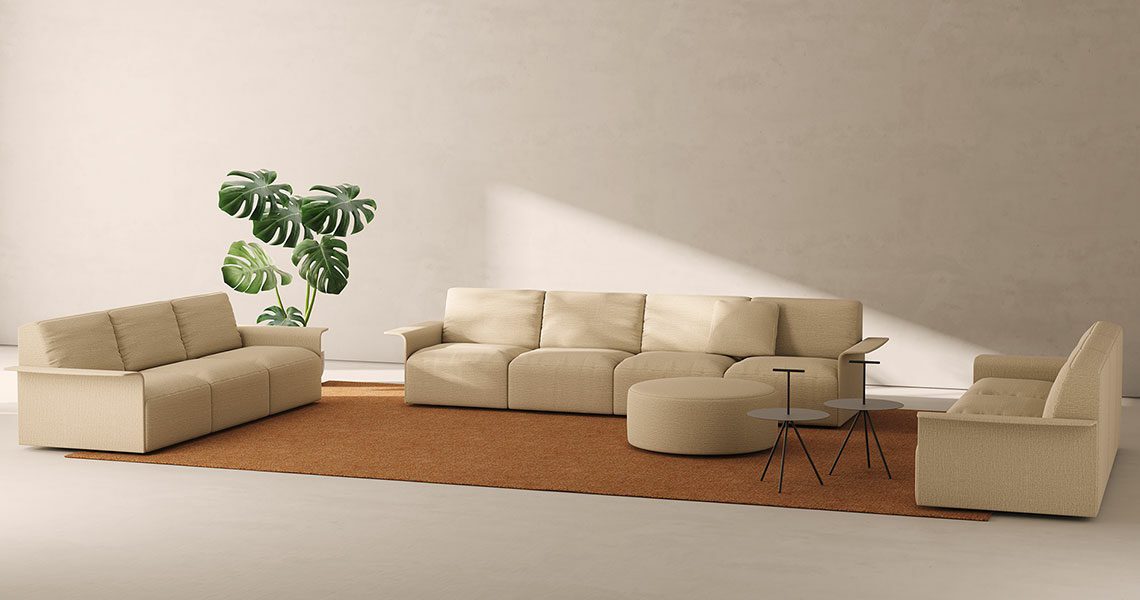 Sistema Floor
By Lievore Altherr Molina
2016
Sistema Floor is a floor level modular sofa designed by Lievore Altherr Molina, with multiple compositions to fit any space requirement.
To create your own Sistema Floor, choose the number of seats you need, the type of backrest, armrests (wooden or upholstered) and its accessories (low tables, tablets, or poufs). You can also include electrification options to keep you always connected.
The versatility of Sistema Floor and its different finishes ensure extreme comfort. Two upholstery options are available: Smooth or Soft. Soft adds extra wellbeing to both the seat and backrest. A floor level sofa with unlimited modularity, made for collaborative spaces, welcoming and lounging areas, among others.
Find the best floor level sofa for your project with our Product Configurator.
➝ Get a quote
Lievore Altherr Molina
Designer
Lievore Altherr Molina is a product design consulting and art direction, international studio.
Was created in 1991 by the merging of its three partners: Alberto Lievore, Jeannette Altherr and Manel Molina. Since its founding, the studio has been devoted to product design, consulting and the art direction of various companies, always offering individualised solutions.