Recyclable polypropylene chair with sled base and a timeless design that is suitable for controlled outdoor use. Maarten Plastic's sturdy seat is smooth to the touch and is super easy to clean. The sled base is available in black or white finish and allows to stack up to 6 chairs, making it a great choice for offices and collaborative spaces.
Maarten Plastic for outdoor comes in all the colors of the range.
Optional upholstered cushion for the base available.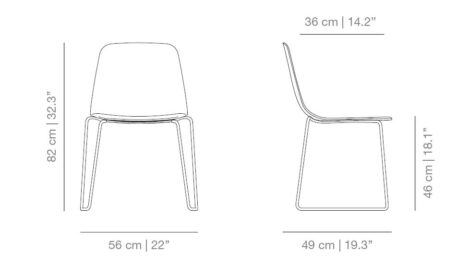 View catalogue
Born in Valencia (Spain) in 1974, Victor Carrasco began his professional career after graduating Cum Laude in Industrial Design Engineering at the Polytechnic University of Valencia.
Shying away from trends and fads, he has developed and positioned international brands with remarkable added value, thanks to his passion for synthesis, sustainable growth and his pragmatic vision of the future.