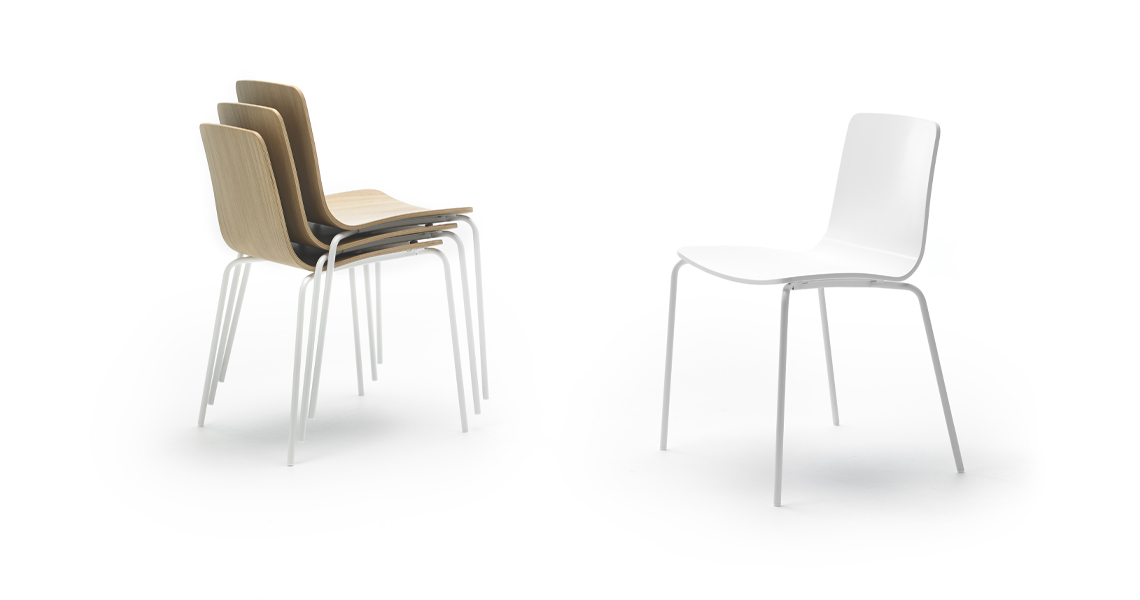 Klip 4 Legs Base Stained or Lacq.
REF KL4P
Curved oak plywood stained or curved beech plywood lacquered in the finishes in our collection, without the handle in the back. We use FSC certified wood.
No more than 10 units of the four leg base should be stacked up.
Arms available for all types of bases.