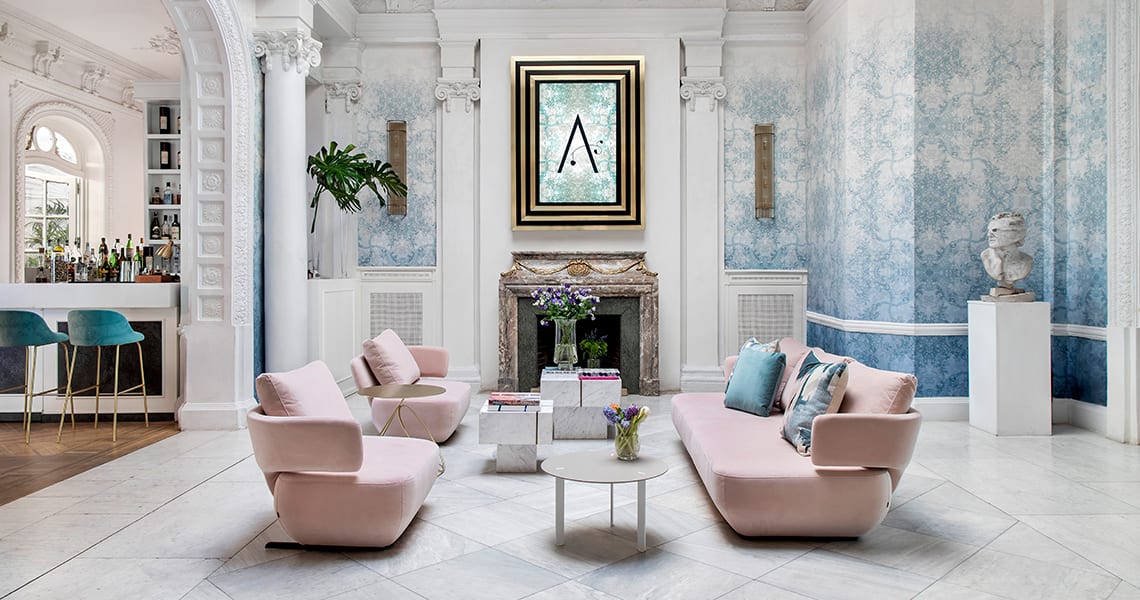 Club Alma Sensai · Madrid
Our concept of the Mediterranean collaboration inspired Welcome Design to choose our products for the restyling of the Club Alma Sensai. The exclusive cultural circle is located in a unique spot in Madrid, a Renaissance palatial house built back in 1910. This home was one of the cultural epicenters of the capital in the 40's and is today a new female version of the ancient Gentlemen's Club.
With this renovation, the club wanted to generate new sensorial experiences, to facilitate the interaction between members and boost the cultural wealth of the city.
Our savoir-faire has provided Club Alma Sensai with a new concept of contemporary warmth, through committed products and a philosophy of maximum quality and exceptional finishes, to favor the exchange of ideas and fulfill any cultural distress.
· · ·
Location | Club Alma Sensai, Madrid, Spain
Interior Design |  Mar Vera for Welcome Design 
Photography | Paloma Pacheco Turnes
Products |  Burin Table, Patricia Urquiola · Aleta Chair and Stool, Jaime Hayon · Levitt Armchair and Sofa, Ludovica + Roberto Palomba · Viccarte Bamba Side Table, Pedro Paulo-Venzon · Ryutaro Table, Víctor Carrasco · Maarten Table, Víctor Carrasco · Season Chair, Piero Lissoni