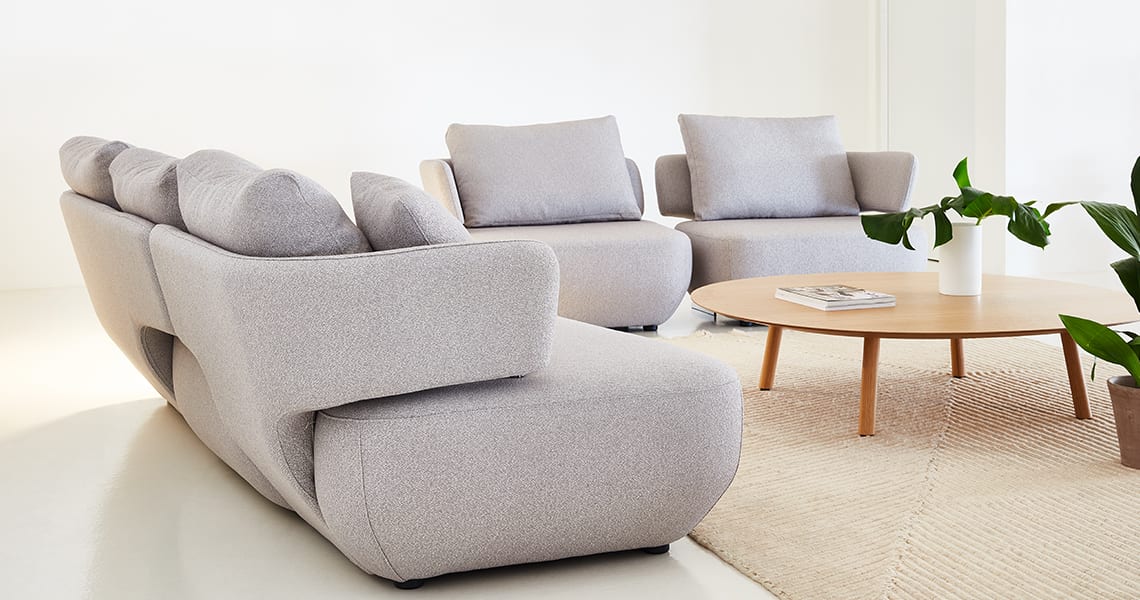 Levitt
By Ludovica+Roberto Palomba
2007
The Levitt armchair, with its striking appearance from all sides, is perfect for both domestic and commercial use.
Special moulds are used to obtain the elegant curved backs.
The seat is made of high-quality viscoelastic material.
The cover fits the shape of the seat perfectly and is non-removable (modern cleaning technology allows cleaning the cover without its removal).
Back in curved plywood and wooden base covered in non-deformable expanded polyurethane with various densities and polyester fibre.
Cushions filled with sterilised goose and duck feathers with hollow siliconized fibre and anti-dust mite treatment.
Feather-proof cotton cover.
Non-removable cover.
Ludovica+Roberto Palomba
Designer
Their sign is mature and controlled, which binds coherently like a fil rouge, very different projects, where every function, every shape, every aesthetic is transverse in a temporal dialogue from one object to another from one company to another, a deconstructed vocabulary that generates a free vocabulary because as they claim "No freedom can restrict the freedom of others".
In 25 years they have investigated practically all the types of furniture, dressing with emotions the functions without ever being repetitive even if they are recognizable.