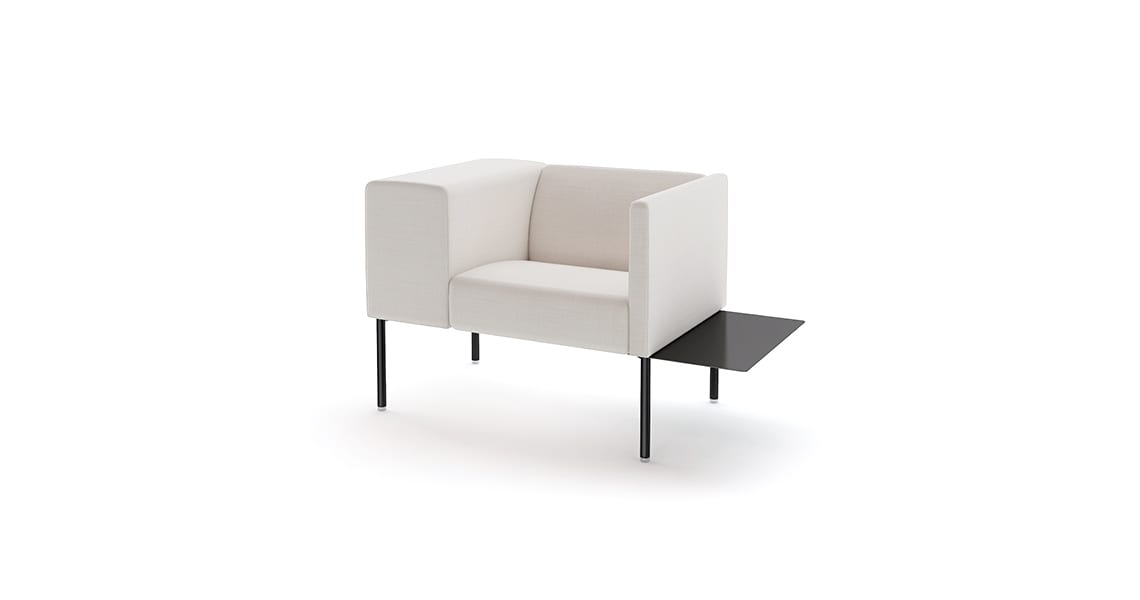 2013
Multipurpose armchair for the home or business establishments.
Thanks to its geometric design, many units can be grouped together to create elegant configuration in common areas.
Its arms in different and very closely researched sizes mean that you can work on your tablet on the wide arm and even have an auxiliary table with a built-in support.
A new version is now available with two thin arms for smaller spaces.
Solid wood structure covered by expanded polyurethane foam and polyester fiber.
Calibrated steel structure powder coated steel tube in thermoreinforced polyester in black or white with transparent glides. Tips in transparent PP injected.
The auxiliary table is manufactured in powder coated MDF in the colours of our collection and is symmetrical so it can be used on the right or the left alike.
Fixed upholstery.
Kensaku Oshiro was born in Okinawa, Japan, in 1977. He moved to Milan, Italy, in 1996.
After gaining a Master's degree in Industrial Design at the Scuola Politecnica di Design in Milan in 1999, he began working with various studios until 2004, when he joined the design team at Lissoni Associati where he worked until mid-2012.
Projects