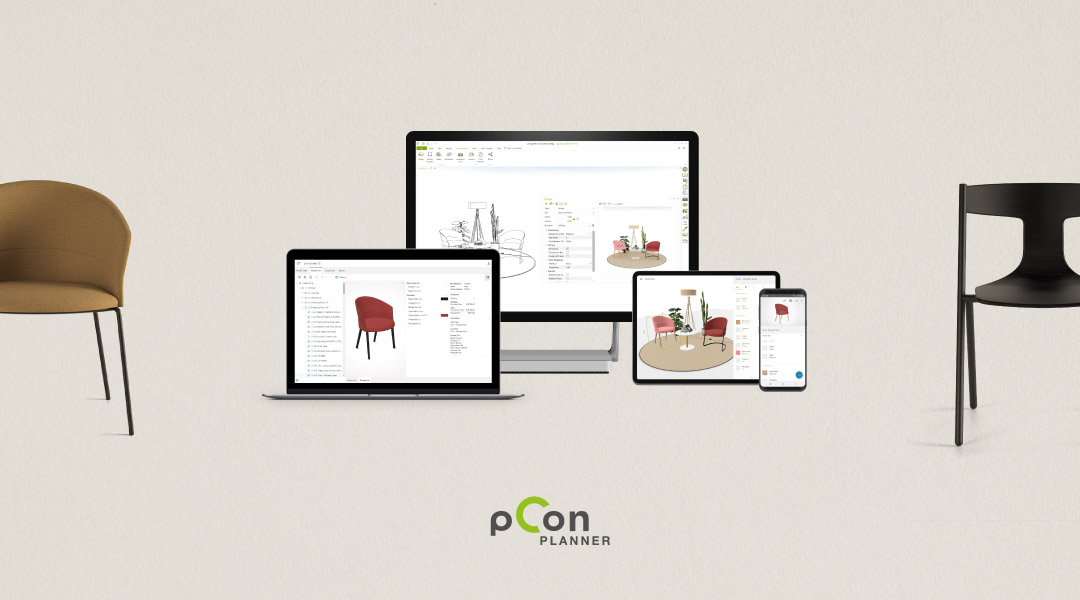 6 October, 2020
Viccarbe is now on pCon Planner
We have great news: Viccarbe's configurable data is now available in pCon planner, the innovative application for interior design professionals to quickly showcase and configure projects. Right now, we have a selection of our pieces but shortly, you will be able to browse our entire collection to help you create your designs.
pCon planner is an interior design software for professionals of the industry. With the platform you can let your creativity boost as it is a free program, regardless if you are an architecture firm, an interior design business or you want to create your own designs. The program facilitates the creation of graphic presentations, design layouts together with visual and intuitive budgets to impress clients rapidly and respond to their needs.
pCon's features and possibilities are endless:
Draw 3D Room Plans – Instantly build detailed, 3-dimensional floor plans, simply and rapidly edit and share your layouts.
Insert CAD Models – Add Viccarbe's products and CAD models in different formats (DWG, SKP, 3DS, etc.) into your plans.
Generate Stunning Images – Bring your 3D models and 360° landscapes to life. With the platform you will be able to generate inspiring renderings and high-quality images in a second.
Everything in One Place – You will find all the necessary tools under the same platform to deliver a thorough overview of your proposal. From true-to-scale drawings, to title blocks, your clients will now be able to receive all the materials they require.
Work with BIM – Configure building models, import the plans from your architect in IFC format and, continue using the same building model throughout your design
Quick and Visual Project Quotations – With pCon you can prepare your project budgets with product imagery in an quick and effective way, giving your clients exactly what they need.
Have Viccarbe's catalogue on pCon planner
To have access to our collection, click here and follow the instructions. If you are new to the platform, you can download this quick guide to register and start creating. Once we receive your request to join, we will give you entry so you can start to work with Viccarbe immediately.
We are working with pCon to provide a better user experience on our website too. Stay tunned for more.