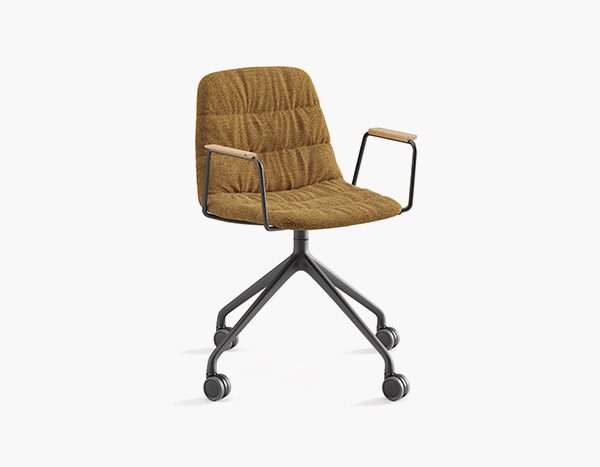 Maarten chair
Black pyramid base with casters & armsrest
Finishes
Designer chair with wooden armrests and pyramid base with casters. Designed by Victor Carrasco.
Finishes

More info
The Maarten chair is one of our most coveted products. With a contemporary design, wooden armrests and simple lines, the chair adapts to any decorative style. Perfect for your home office, dressing table and, of course, offices and collaborative spaces as it has a swivel base that facilitates interaction between other users. Available in 5 upholstery finishes.
How it works?
Quick Expedition is our selection of furniture with express production to help you meet project deadlines.
Includes two product categories with different expedition times: 5 business days for non-upholstered (chairs, stools, tables, low tables and accesories) and 15 business days for the upholstered lot (chairs and armchairs).
My selection