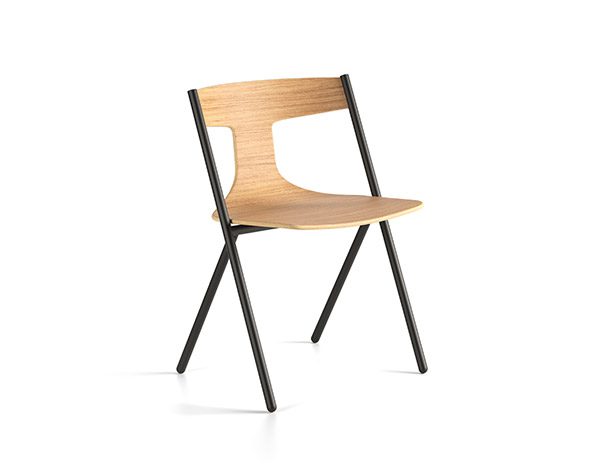 Quadra Chair
Stackable
Finishes
Stackable chair in oak wood and black metal structure. Designed by Mario Ferrarini.
More info
Quadra chair combines functionality and comfort. It is versatile and lightweight, and is made with oadk wood and a black metallic structure. Quadra is stackable, saving storage space, making it an ideal chair for contained living rooms, educational centers, training rooms and offices, among others. A contemporary chair with an enveloping feel and great comfort.
How it works?
Quick Expedition is our selection of furniture with express production to help you meet project deadlines.
Includes two product categories with different expedition times: 5 business days for non-upholstered (chairs, stools, tables, low tables and accesories) and 15 business days for the upholstered lot (chairs and armchairs).
My selection