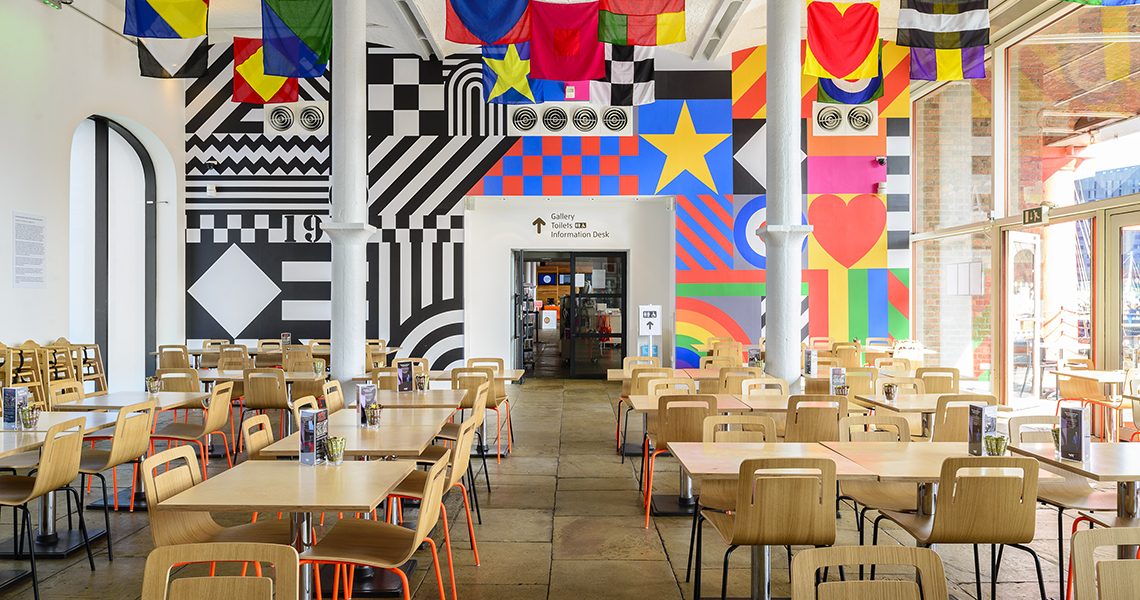 Herewith we present one of our latest projects carried out by the godfather of British pop art, Sir Peter Blake, and the Architecural Emporium in the Tate Modern Café in Liverpool.
This is a well-known museum that houses numerous exhibitions of paintings, sculptures, fashion and pure art.
In this lively place you can enjoy the view of the dock and the unique art installation.
Our chairs from the Klip collection fit in perfectly in this amazing space.