2017
Table that perfectly represents the symbiosis of sculpture and balance.
Composed of a metal tabletop and a base comprised of a circle and two metal rods that evokes the "slashed O", the emblem of Brazilian designer Pedro Paulo-Venzon.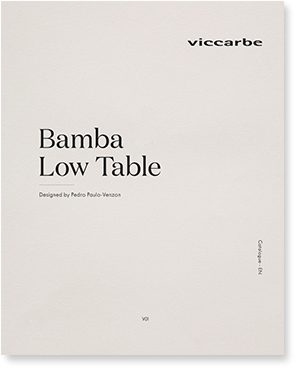 View catalogue
Pedro Paulo-Venzon
Designer
Pedro Paulo Venzon is a designer who has produced objects and artefacts, and whose concern is to create pieces that arise from a decolonial reading of the discussions surrounding contemporary and modem design in Brazil.
Projects