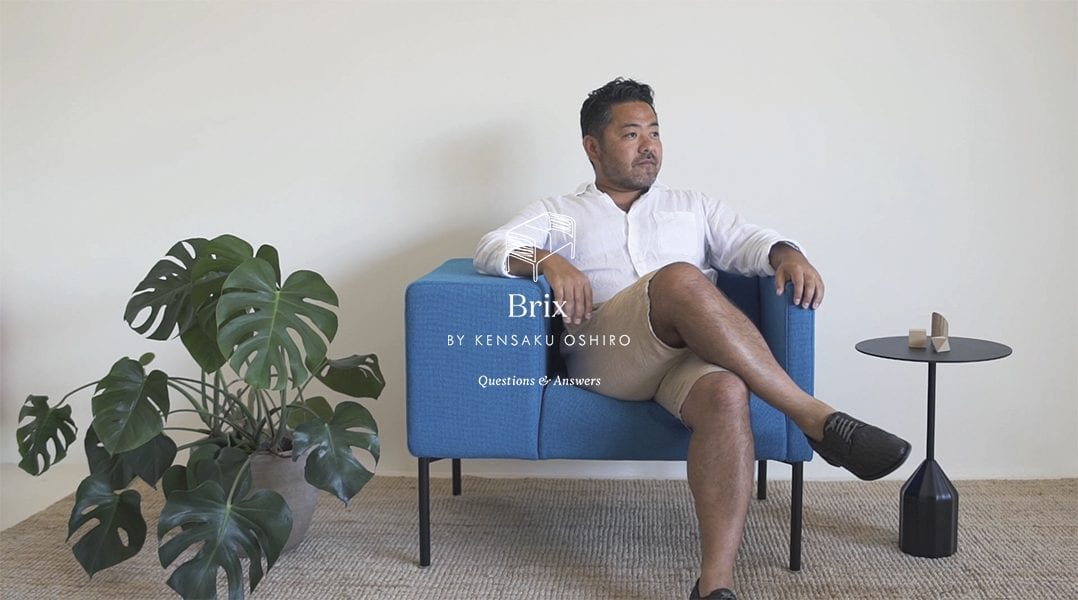 13 December, 2018
Q&A with Kensaku Oshiro
Kensaku Oshiro represents the perfect meeting point between Japan and the Mediterranean. The climate and character of the island of Okinawa -from where the designer hails- have made it possible to build a bridge between the two cultures and finally convert light into an equally determinant and inspiring element of the creation process.
One of Viccarbe's maxims is to tirelessly inspire new behaviors and ways of sitting. Always based on observation, pure observation and thought.
With Brix as a result, the exercise carried out by the Japanish designer has represented a great leap forward in the conception of both collective and residential spaces. We wanted to collect the reflections carried out by the designer himself… We invite you to take a seat.