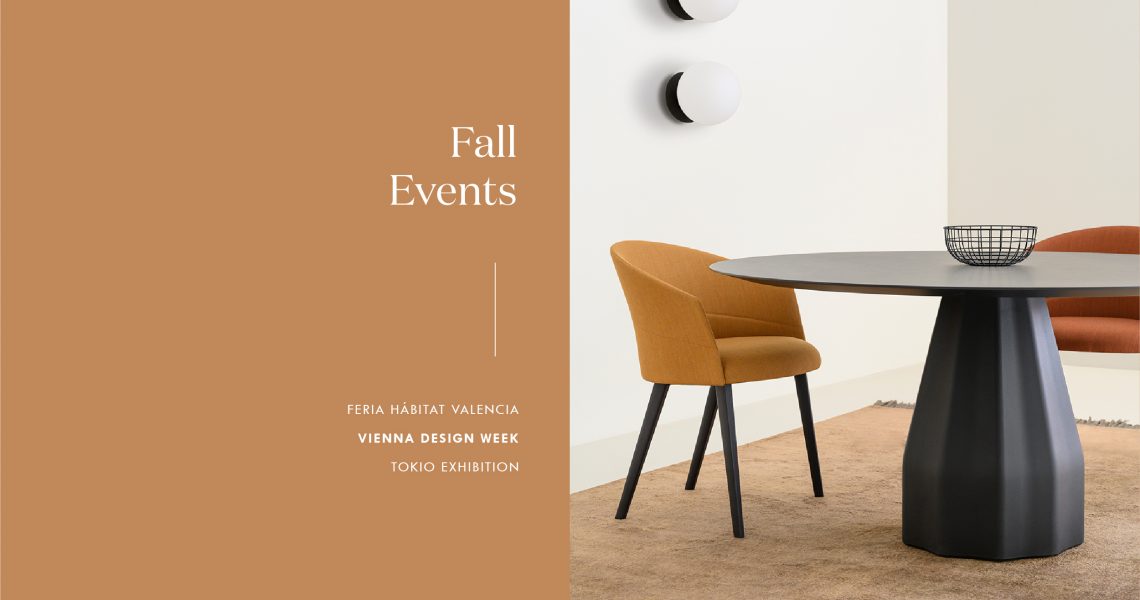 27 September, 2019
Fall events: from Vienna Design Week to Tokyo
Exciting meeting points for the A&D community: from the last edition of Feria Hábitat Valencia, to an exhibition in Tokyo, passing through Vienna Design Week. The Fall season has arrived not only for reflecting on the challenges of interior architecture, but also to spread the word with Viccarbe's last novelties all around the world.
Vienna Design Week – from 27th Sept. to 6th Oct.
"Taste is said to be in the eye of the beholder. But what kind of foundation is necessary for the success of joint projects in interior design?"
Our collaborator Patrick Wertheimer will present one of his latest projects. Visitors are invited to get insight into the work method of Wertheimer Interiors at the same time than discovering Viccarbe's newest designs.
Where
Heissenberger & Rainer Immobilien
4., Freundgasse 13/II
27th Sept: 11am–7pm
28th – 29th Sept: 10am–5pm
30th Sept – 4th Oct: 11am–7pm
5th – 6th Oct: 10am–5pm
Cocktail: 3th Oct, 6pm–10pm
Cake Brunch: 5th Oct, 11am–2pm
Tokyo 'Light & Shadow' Exhibition – from 23rd to 27th Oct.
'Light and shadow' is a subject common to both Spain and Japan. In collaboration with ICEX and different Spanish brands of the design field, we will explore our common aesthetic sense through the interior products in the space. The event, which will be held in the Spanish Embassy exhibition hall, makes use of an atmosphere full of sunlight – main feature of the hall. By combining Spanish interior products and Japanese style, there will be represented a unique harmony based on beautiful contrasts.
Where
Spanish Embassy Hall, in Tokyo