Meet Copa Soft, a chair with a silhouette that is even more comfortable, inviting and enveloping for the collection of collaborative seats designed by Ramos & Bassols. Copa fosters wellbeing in intermediate spaces, offices, hotels and homes. Thanks to its seat of generous proportions, Copa Soft invites users to remain seated for hours. Includes the option of a two-tone backrest, combining two different textiles on the interior and exterior of the chair.
Copa Soft is also available as a lounge chair and a stool in counter & bar height, and can be combined with all the bases. A chair with a versatile design, ready to be part of new projects around the world.
Four legs wooden base.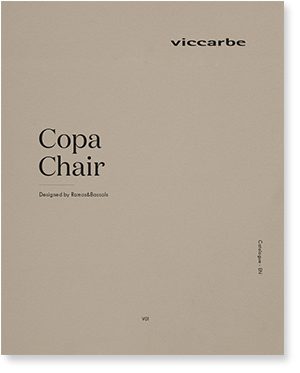 View catalogue