2005
The function and form of the Wrapp armchair represents the name that it bears. Like a good hostess, Wrapp welcomes and takes care of the guest in hospitality interiors, hybrid spaces or meeting rooms. This design armchair by Marc Krusin has perfectly balanced proportions and an elegant backrest resulting in a unique and sensual unforgettable shape.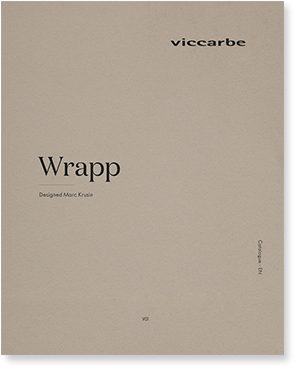 View catalogue
Marc Krusin graduated from Leeds Metropolitan University with a BA (Hons) degree in furniture design.
Following placements with Fred Scott in London, George Sowden in Milan and a brief professional experience in Leeds, he began his career in Milan collaborating as a designer with various studios. These include Piero Lissoni's office, where he is presently Design Manager and develops projects for clients of international reputation.
Projects