2017
Swivel design armchair for the home, office and hybrid spaces. Victor Carrasco designed the Maarten range as a tribute to the late belgian furniture designer, Maarten Van Severen.
The Maarten armchair includes a comfortable wide seat that will keep you seated for longer than expected. A comfortable and flexible armchair to gain dynamism at the office and a contemporary interior design at home.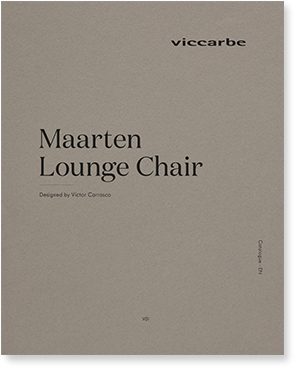 View catalogue
Born in Valencia (Spain) in 1974, Victor Carrasco began his professional career after graduating Cum Laude in Industrial Design Engineering at the Polytechnic University of Valencia.
Shying away from trends and fads, he has developed and positioned international brands with remarkable added value, thanks to his passion for synthesis, sustainable growth and his pragmatic vision of the future.
Projects