2018
Upholstered lounge chair with a welcoming and comforting design, thought for collaborative workspaces, public spaces, offices, restaurants, and homes. Its designer Jaime Hayon created Aleta's silhouette by finding inspiration from the physiognomy of sharks. An elegant armchair which embraces the user, adding character to any room.
Aleta armchair, by Jaime Hayon, is available in multiple upholstery finishes, wooden or metal base, and includes the option of adding arms too.
Find the best Aleta armchair for your project with our Configurator.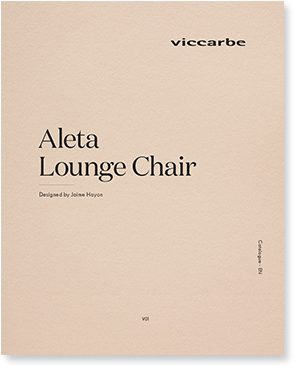 View catalogue
Spanish artist-designer Jaime Hayon was born in Madrid in 1974. After studying industrial design in Madrid and Paris he joined Fabrica – the Benetton-funded design and communication academy in Italy- in 1997 where he directed the design department until 2003.
Hayon set up his own studio practice in the year 2000 and dedicated himself fully to his personal projects from 2003 onward, today he is one of the most acclaimed creators worldwide.
Projects