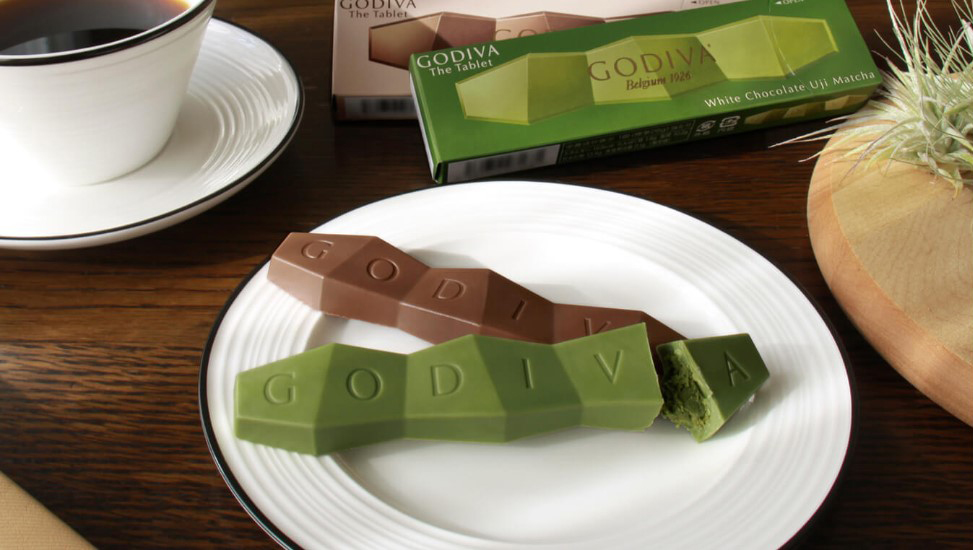 7 February, 2019
A new limited edition of 'GODIVA The Tablet' — by Víctor Carrasco
After the release in December 2017 of the surprising 'GODIVA The Tablet' chocolate bar, the Belgian company presents a new version made of white chocolate with matcha tea flavour. This new tablet can be found at 7-Eleven stores  in Japan, as a new limited edition available till supplies last.
Víctor Carrasco -Viccarbe's Founder and Strategic Director- conceived its stylish shapes and packaging as a new approach to shared moments and premium experiences.
Once again, the endless connection between Japan + the Mediterranean seaside.